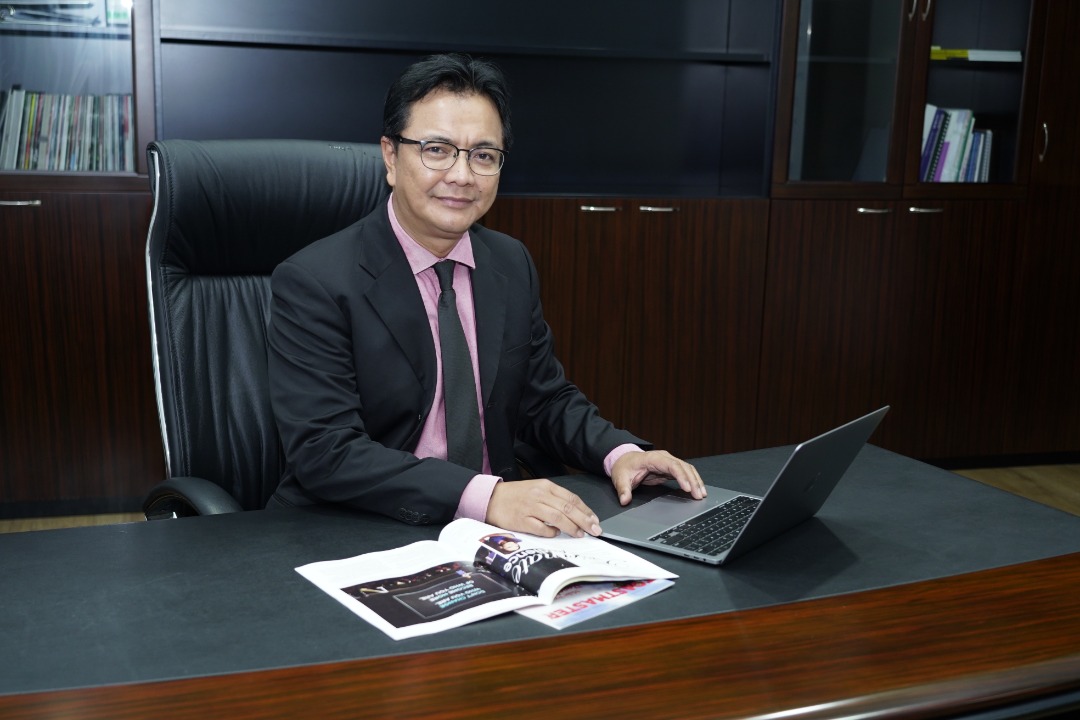 Welcome, and thank you for visiting SABAH NET website. 
The world of ICT is vast and dynamic. People from all walks of life, regions, and countries are gravitating towards a new digital way of life.
As the MD, I envision SABAH NET to utilise its resources and skillset to cater to the new Revolving Industry. As we speak, Industry Revolution 4.0 (IR4.0) is heading toward Industry Revolution 5.0. The upcoming revolution has placed a great emphasis on customer tailoring and human-robot collaboration. Meanwhile, AIoT is emerging to enhance the efficiency of human's communication with technologies.
Hence, SABAH NET must accelerate its digital strategy and adapt to the digital revolution to gain strategic competitive advantage. 
Despite ubiquity and visible impacts of Digital Transformation, it is still a challenge in Sabah. However, Digital Transformation is an inevitable direction as it is the key driver to a sustainable economic growth in today's world.
I wish also to see SABAH NET contributes more to the community by enhancing our delivery systems. Through us, our State Government should one day be able to provide high-speed internet networks that would significantly improve our lifestyle.
Lastly, I invite you to explore our website and learn more about our solutions and services. We look forward to be of service to you.
Sincerely,
Alfian Abd. Rahman
Managing Director
Sabah Net